Beginner's Guide: Setting Up Your OpenAI and ChatGPT Account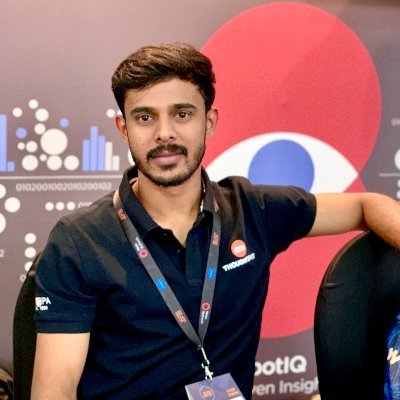 Sachin Neravath
ChatGPT is a remarkable creation by OpenAI, a renowned company specializing in artificial intelligence (AI). ChatGPT can provide coherent and concise answers to various complex questions across multiple fields. Not only does ChatGPT excel at answering questions, but it also proves to be incredibly useful in providing ideas and advice. While ChatGPT has been trained on a vast amount of human knowledge up until the most recent year, it cannot answer questions about future events.
By following these step-by-step instructions, you can join the exciting AI revolution and unlock a world of limitless possibilities. Let's get started!
Step 1: Visit the OpenAI Website.
To start, open your web browser and either type "OpenAI" into the search bar or directly enter the website's URL https://openai.com . You can visit the official OpenAI website to begin creating your account.
Step 2: Register or Sign In
When you visit the OpenAI website, you will come across two options: "Sign Up" or "Login." Your choice will depend on whether you already have an account with them. If you haven't already, please click the "Sign Up" button to continue.
Step 3: Give your email address
You will be asked to provide your email address during the sign-up process. Please ensure that you provide an active and valid email address. OpenAI will use this email to send you important communications and updates regarding your account.
Step 4: Double-check your email
Once you have submitted your email address, please check your inbox for a verification email sent by OpenAI. Please click on the verification link sent to your email to confirm the creation of your account.
Step 5: Choose a Password
After verifying your email, you must create a password for your OpenAI account. It is important to select a robust password that combines uppercase and lowercase letters, numbers, and special characters to enhance security.
Step 6: Please review and accept the Terms
Before we move forward, you must review and agree to OpenAI's terms and conditions. Please make sure to thoroughly read and comprehend the responsibilities and limitations that come with using their services. Take your time to go through them carefully.
Step 7: Select the Type of Account
You know OpenAI offers various types of accounts, each designed to cater to the specific needs of users. Please select the option that best aligns with your objectives. You can choose from a few different options, such as free, developer, or premium accounts with extra features and perks.
Step 8: Finish the Sign-Up Procedure
After you have selected your account type and the terms, click on the "Sign Up" button to complete the registration process.
Step 9: Navigate to the Dashboard
You'll be taken to the OpenAl dashboard. From there, you'll be able to manage your account settings, explore the various APIs and tools available, and access a range of useful resources.
Step 10: Get to Know the Resources of OpenAI
As someone new to OpenAI, you need to take the time to explore the various available resources. By doing so, you will be able to maximize the benefits of your account. Here are a few important components that you should become familiar with:

OpenAI offers comprehensive documentation for its APIs and services. I suggest carefully reviewing the documentation to understand how to utilize the different tools effectively.

API Access: Once you have successfully registered for either a developer or premium account, you will gain access to robust AI APIs such as GPT-3, Codex, and many others. I recommend thoroughly reviewing the API documentation and integration guides to incorporate AI capabilities into your applications effectively. This step is crucial as it will provide the necessary information and instructions to seamlessly integrate AI functionalities into your existing software. By carefully studying these resources, you will better understand how to leverage AI technology to enhance the capabilities and performance of your applications.

OpenAI provides excellent customer support to assist you with any inquiries or issues. Additionally, they have a vibrant community forum where you can connect with fellow developers and users, ask questions, and receive valuable assistance.

Blog and Newsletter: Keep yourself informed about the most recent news, AI advancements, and noteworthy achievements within the community by subscribing to OpenAI's blog and newsletter.
Step 11: Protecting Your API Keys (For Developers)
As a developer, prioritizing the security of your API keys when integrating OpenAI's APIs into your applications is of utmost importance. Please be aware that these keys provide access to the APIs and should be handled carefully as they contain sensitive information. It is important to remember that sharing your API keys publicly or storing them insecurely can have serious consequences.
Step 12: Monitor OpenAI's Progress
OpenAI is constantly improving its platform and services. To ensure you are well informed about the latest updates, enhancements, and news, frequently visit OpenAI's official website, read their blog, and stay connected with their social media accounts.
Using ChatGPT
Now that you have successfully logged in to ChatGPT, you are ready to begin your interaction with the language model. Please enter your query or sentence in the input box to create your prompt. For example, you have the option to ask ChatGPT for suggestions on creative writing, assistance with coding, or simply engage in a casual conversation!
Once you have entered your prompt, ChatGPT will analyze it and generate a response based on that. The purpose of the model is to generate responses that are relevant and make sense in relation to the input you provide.
Keep in mind that while ChatGPT is highly versatile, there may be instances where its responses need some fine-tuning. I suggest trying out various prompts and providing detailed instructions to get the desired output. Additionally, it would be helpful to offer feedback to further refine the results.
Conclusion
The process of logging in to ChatGPT is simple and easy. It enables you to utilize the capabilities of advanced language modes for various applications. By following the steps in this guide, you will be able to confidently access the ChatGPT platform. You can then interact with the language model and explore its extensive capabilities in understanding and generating natural language. Please use this tool responsibly and stay informed about any new features and improvements that OpenAI introduces.