Top ChatGPT Alternatives to Explore in 2023: A Comprehensive List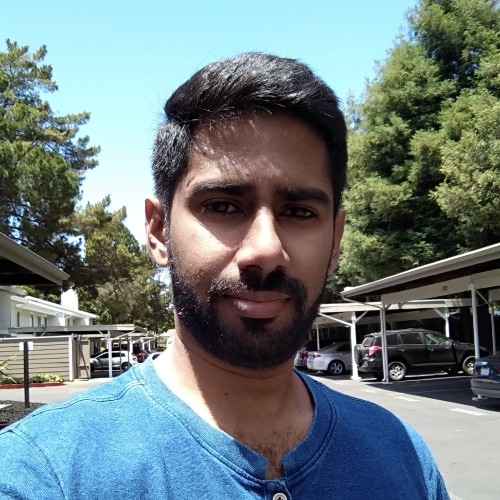 Kurien Zacharia
ChatGPT, altogether known as Chat Generative Pre Trained Transformer, is developed by an Artificial Intelligence research company and uses AI to process user's data in human natural language and prepare their answers.
Till now, ChatGPT has solved millions of user's issues with the help of their natural processing language, artificial Intelligence and machine languages and by running several models altogether. Many ChatGPT alternatives are running in the market and solving people's issues with the help of their several functions and techniques. Here below are some of the best ChatGPT alternatives one can consider for getting their queries and answers to be solved.
Google Bard
Google Bard is an AI tool designed and launched by Google to replicate humans during conversations and queries with the help of machine learning and natural language processing.
Google Bard was released on 21st March 2023 for 180 countries.

Google Bard is compatible with other third-party software and applications and can be integrated across several websites and messaging platforms.

Google Bard features voice commands and gives tough competition over other ChatGPT Software.
Google Bard has been developed with LLM ( Large Language Model ) and LaMDA Language Model for Dialogue Applications focused on delivering comprehensive information with factual user answers.
Microsoft Bing Chat
Microsoft, after collaborating with Open AI, launched its Own ChatGPT, where it combined with the Microsoft browser to give proper and relevant answers to its search and provide human conversational solutions to users rather than displaying inappropriate information.
Provides the most enhanced search experience

It improved core search engine algorithms and provided the best user-friendly experience

Quick responses with need and updated chatting experience.
After the launch of Microsoft Bing chat, it has supported the Microsoft browser by allowing several updates and providing the most relevant results with advancements in technologies and software.
Jasper Chat
Jasper Chat is considered one of the best alternatives to ChatGPT in 2023, based on GPT 3.5 and partnered with Open AI to deliver the best business conversations and can quickly provide complex answers by supporting more than 29 languages.
Jasper Chat is known for solving intelligent conversations, including tongue twisters, jokes and script videos.

For working professionals, Jasper Chat is the tool which helps to give a boom to their business.
Compared to other ChatGPT platforms, Jasper Chat is specially built to provide advertising, enhance marketing techniques and grow business.
Chatsonic
Chatsonic is the newest ChatGPT alternative software on the top list among other GPT software to deal with marketing techniques and provide relevant answers to the users. Chatsonic has been built with many features and has a browser extension and Android application too.
Currently, Chatsonic has a total of 16 resonance which helps users to deal with many tones with the AI chatbot

Chatsonic helps users to provide the latest information from the internet.

Chatsonic also has a built-in feature of image generation through which it provides at most 25 free image generations daily.

Besides the other voice AI assistant
Chatsonic also has a voice reply and record feature through which it helps users to answer in several formats, which include images, links and texts.
Claude 2
Claude 2 is the most significant competitor of ChatGPT, where it gives the best AI-based responses to user's prompts and questions. Claude 2 has been developed and launched by Anthropic to answer human questions with the help of natural processing language.
Claude 2 can process up to 75k words in a single request of users.

It is the most versatile ChatGPT that can quickly summarize large volumes of information into a single search of users.

Claude 2 is being appreciated by the users for providing the most appropriate information with the best valuable insights.
It has been rated the top ChatGPT alternative for performing one of the most reliable functions and performance. This AI-powered system ensures the user protects their data and provides the best confidential information to users.
LLAme by Meta
LLame by Meta is the best Open AI GPT free software which has boosted AI systems by providing the best business support to entrepreneurs in 2023, which can give users relevant information along with reasoning and coding.
Fastest performance with the most reliable information results

Currently, the best GPT AI chatbot for performing code and reasoning prompts

LLame has the most potent foundation models.
AS LLame has given tough competition to ChatGPT, it has been updated to LLame 2, having GPT 3.5 open source models.
GitHub Copilot X
GitHub Copilot X is the open-source ChatGPT alternative used mainly by programmers to solve and help code function correctly.
GitHub Copilot X has the latest AI GPT 4 model, easily compatible with solving several codes in one go.
GitHub provides proper knowledge about codes to users by giving in-depth knowledge

It helps users to experience ChatGPT in terms of coding

Easily supports verbal natural language by generating the rate of the code.
GitHub Copilot is also used for improving several codes by analysing entire functions in no time by accessing 20 + different programming languages.
Replika
Replika is a personal chatbot companion powered by AI. Replika is the AI for anyone who wants a friend with no judgment, drama, or social anxiety involved. You can form an actual emotional connection, share a laugh, or chat about anything you would like.
Replica can remember the user's past responses

Replica helps users to solve day today's problems by knowing their status and activity

Video calling feature is available at the replica
The replica is built to support Android and IOS devices by improving its regular updates, and AI features to stand in the category of top ChatGPT alternatives.
Amazon CodeWhisperer
In the competition of the best AI chatbot for programmers, GitHub Copilot X is not the only one. Amazon CodeWhisperer has become one of the most critical tools for programmers to provide AI-based answers. CodeWhisperer is a development tool for developers and software that helps them replicate several codes and solve various problems related to programming and development.
Amazon CodeWhisperer is powered by Amazon Web Services(AWS)

It supports almost every Amazon ecosystems

Supports 10 + languages in terms of programming languages.
Hugging Chat
Hugging Chat is the AI chatbot tool that helps users write several ideas, blogs and different things by giving them the most relevant prompts; compared to LLAMe, this tool is also based on Meta AI language models.
Fast performance with a variety of functions.

Recommended for daily bloggers and content-creators.

Hugging Chat has recently completed 176 billion parameters.
Like the top ChatGPT alternatives, most of the functions of Hugging Chat are also free. They can be accessed easily because they directly appropriately answer to human prompts with the help of machine learning and natural processing language.
Conclusion
From the growth of technology and advancement in artificial intelligence, Moreover, AI tools and ChatGPT alternatives will appear in the market which has the best properties through which they can easily access questions and queries and solves different kinds of doubt of humans with the help of their modernized tools and deploy several programs with their natural processing language. Millions of users benefit from chatting with Chat GPT nowadays, and it is most likely that Chat GPT will change the view of your systems and technologies in some years.